Jennifer Williamson Forster (she/her)
Jennifer Williamson Forster has been the Executive Director of the South Sound Reading Foundation since 2007. She is committed to literacy, learning and her South Sound community. When not working Jennifer is volunteering, reading or doing something fun like skiing, cycling, or hiking with her family.
Jennifer's favorite children's book
My favorite children's book is Harold and the Purple Crayon by Crockett Johnson because in this book as in life wonderful things can happen with a little work and a lot of imagination.  I also LOVE the Book Thief!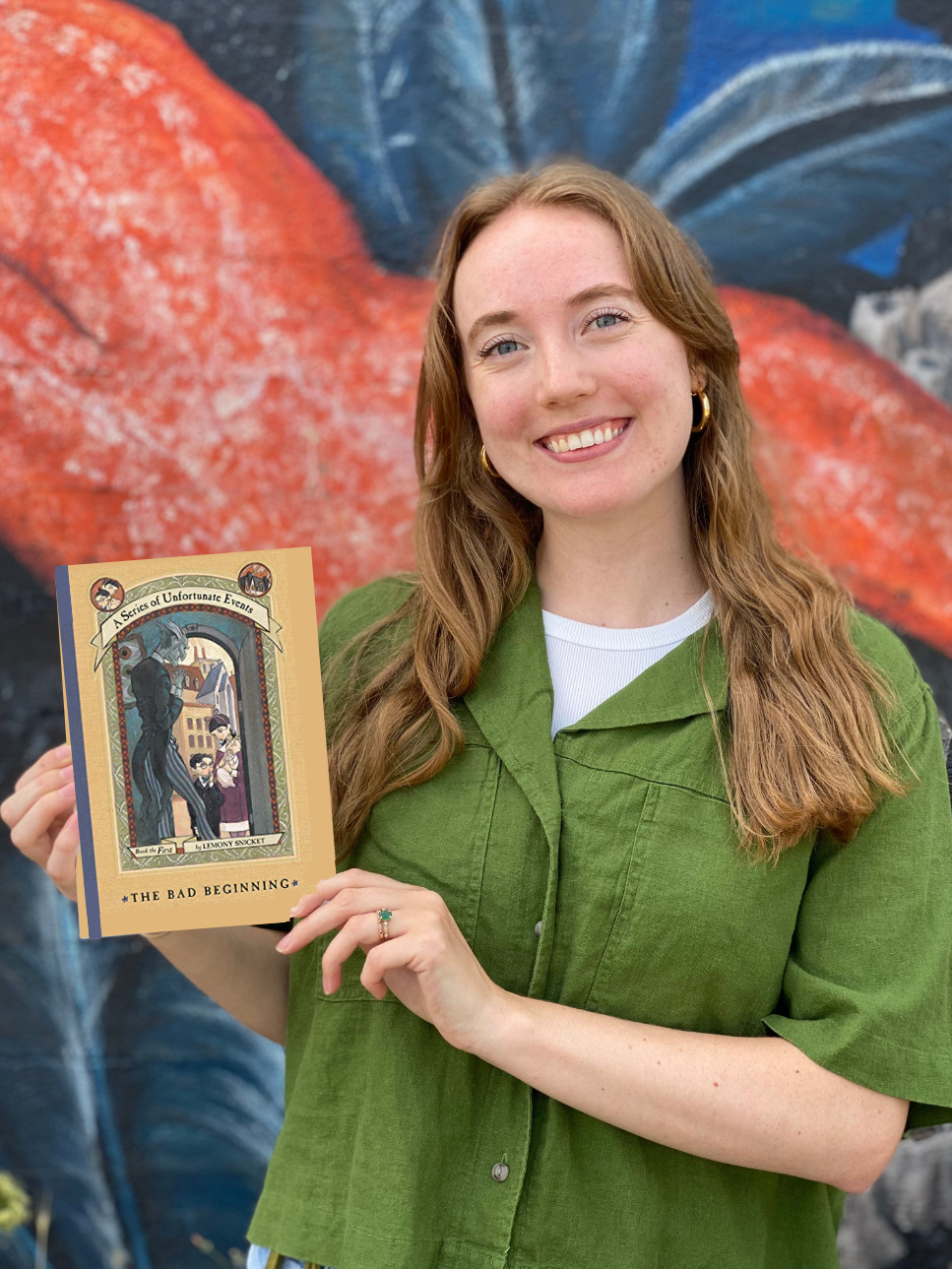 Lacey Benedeck is originally from Illinois, where she received her Master's Degree in Public Administration. She has worked with numerous nonprofits and local government, which helped her develop a strong knowledge of marketing, communications, research, and promotional work. Lacey joins the SSRF team ready to tie together her passions for communication and supporting her community. Lacey enjoys spending her down time reading, hiking, skiing, and foraging for ingredients to put in recipes.
Lacey's favorite children's book
My favorite children's book is A Series of Unfortunate Events by Lemony Snicket. This series, set in the 1920's, demonstrates how it is important to not underestimate children and their critical thinking abilities. Overall, it helped shape the way I look at conflict and encouraged me to think for myself.

Abby Huennekens (she/her)
A recent college grad, Abby interned with us over the summer of 2021. Abby primarily runs our Bag O' Books program that puts books directly into the hands of children and families. In her free time Abby loves traveling with friends and family as well as quieter arts and crafts like sewing and needle felting.
Abby's favorite children's book
My favorite children's book, Smile by Raina Telgemeier, is an autobiographical graphic novel about a young girl trying to fit in and find friends in middle school. I read this when I was 13 and instantly connected with Raina's struggle to balance the twists and turns of everyday life

Operations Lead & Volunteer Coordinator
Lynn joins SSRF after a 38 year career in the high tech industry.  She is passionate about Little Free Libraries, books in the hands of youth.  She volunteers her time to youth leadership programs focused on community giving back.  As a member of the Kiwanis Club of North Thurston.  You can find Lynn working with Key Clubs and youth in NTPS clubs.  Lynn adds a strong background in processes needed for efficiency in organizational focus, project management and will add her skill to making SSRF successful in bringing the joy and promise of books and reading to South Sound children.
Lynn's favorite children's book
My favorite children's book is "The Bronze Bow" – Elizabeth George Speare  because in this book the bronze bow symbolizes "strength and safety" and that "love is stronger than hate".  Life lessons that still carry with me today.