View our newest newsletter below. Subscribe using the link at the bottom of the page.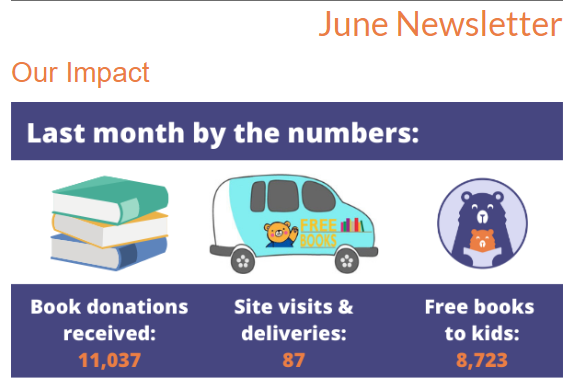 Enjoy making a difference? Consider joining our team. We're looking for a dynamic Development Director and a Books for Kids Coordinator. Both positions are part-time, one will be working to build relationships and short- and long-term funding opportunities, the other will be building program partnerships and getting out in the community to get free books to kids and provide fun programming.
We're a quirky bunch, so keep that in mind when you apply. For more information https://www.southsoundreading.org/how-you-can-help/we-are-hiring/, and happy reading adventures!
Jennifer W. Forster, Executive Director