About Lois Asay–Lois devoted her life to children, education, and literacy. She had a successful 37-year career in education that included classroom teaching in a variety of grade levels, special education and Title 1 Reading, and 15 years as an elementary school principal. Following her retirement in 2004, Lois became a volunteer for the South Sound Reading Foundation.
In her nine years as a volunteer at the Foundation, Lois planned and conducted story times, designed and gave presentations to families, and helped thousands of children select the perfect book. When the Foundation lost an important staff member, Lois stepped in allowing the Foundation to continue providing programming. Lois also trained and oversaw fellow volunteers, and she served on numerous Reading Foundation committees.
Lois had a passion for literacy and a natural gift with children. She was an inspiration to us all. She passed away on February 6th, 2013. To honor her memory, each year the Reading Foundation recognize an outstanding adult or group in our community who has gone above and beyond to promote literacy and learning.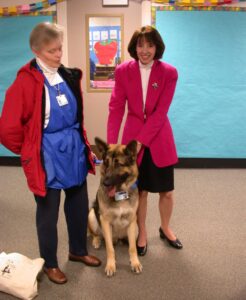 About Shirlee Lehnis—Shirlee, a beloved South Sound educator, dedicate her life to children, learning, and literacy. She was also the founder and life force of the South Sound Reading Foundation. She was instrumental in the formation of the Foundation, bringing administrators, educators, and community members together to understand and address literacy and its impact on our community. She then worked with the National Children's Reading Foundation to establish the South Sound Chapter.
Shirlee's professional career spanned 43 years as teacher and administrator, the last twenty-seven of which were spent with the North Thurston Public Schools. Her focus throughout her career was on literacy and children, and children with special needs.
Shirlee continued to support literacy and serve on the Foundation's board, even after she was diagnosed with cancer. She passed away on June 27, 2007. She left a huge legacy and has changed the lives of thousands of South Sound children through her commitment to literacy, schools, and the Reading Foundation. To honor her memory, each year the Foundation recognizes an outstanding child or youth, or child/youth group in our community who has gone above and beyond to promote literacy and learning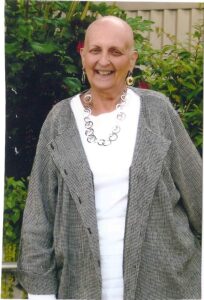 LITERACY CHAMPION AWARD WINNER HISTORY
2011 Shirlee Lehnis Literacy Champion: Tumwater High School Honors/AP English Students
2012 Shirlee Lehnis Literacy Champion: Paws of Time Lakes Elementary Newspaper
2013 Shirlee Lehnis Literacy Champion: Terri Evans, South Sound High School
2014 Shirlee Lehnis Youth Literacy Champion: Kayta Tourtillott, Avanti
2015 Lois Asay Adult Literacy Champion: Marcia Jana, Woodland Elementary; Shirlee Lehnis Literacy Champion: Lovey Farler, Mt. View Elementary
2016 Lois Asay Adult Literacy Champion: Holly Paxson, Lacey Timberland Library; Shirlee Lehnis Youth Literacy Champion: Olympia High School Interact Club
2017 Lois Asay Adult Literacy Champion: Judy Fondaw, Peter G. Schmidt Elementary; Shirlee Lehnis Youth Literacy Champion: NOVA Middle School 7th graders
2018 Lois Asay Adult Literacy Champion: Sharla Desy, Pleasant Glade Elementary; Shirlee Lehnis Youth Literacy Champion: Loren Kattenbraker (dogs, books and more); Partner Literacy Champion: SCJ Alliance
2019 Lois Asay Adult Literacy Champion: Katy Beattie, Librarian Garfield Elementary; Shirlee Lehnis Youth Literacy Champion: Mruthula Mohanvaanathi, Tumwater Boy's and Girl's Club; Partner Literacy Champion: Olympia Pediatrics
2021 Lois Asay Adult Literacy Champion: Amy Solo, ELA Teacher, North Thurston High School; Shirlee Lehnis Youth Literacy Champion Award: Andre Leonard and his lemonade stand
2022 Lois Asay Adult Literacy Champion: Esperanza (Espie) Badillo-DiIorio; Shirlee Lehnis Youth Literacy Champion Award: Owen Teuteberg;
Special Reader Leader Award: Joseph O'Brien
2023 Lois Asay Adult Literacy Champion:
Shirlee Lehnis Youth Literacy Champion Award:
Literacy Champion Partner: