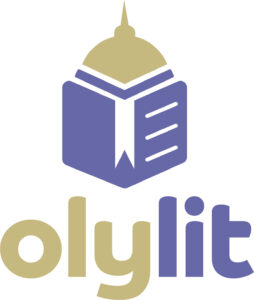 September 23rd 
Location: Downtown Olympia
Looking for something more family friendly? We are expanding our Books by the Bay into a multiday literacy festival, Olylit. This year it is comprised of Friday night's Books by the Bay, and two programs on Saturday, September 23. At 10:00am at the Olympia Farmers Market, children's book author and illustrator Toni Yuly, www.toniyuly.com will be reading her new book Slowly Slowly followed by crafts, activities, book signings, and free books from the South Sound Reading Foundation. And then come to Browsers Bookshop from 11:00 AM to 12:00 PM where Toni will be signing books
Later at 12:00pm at Browsers Bookshop, New York Times best-selling author, Kevin O'Brien www.kevinobrienbooks.com and Bram Stocker Award nominee KC Jones www.kcjonespnw.com , will be in conversation.

About Toni Yuly
Toni Yuly is the creator of many acclaimed picture books, including Some Questions About Trees, The Whole Wide World and Me, and Thank You, Bees. She studied painting at the University of Washington, where she worked with the great American painter Jacob Lawrence. Toni also worked for many years as a librarian with the King County Library System. She now lives in Bremerton, a short ferry ride from Seattle, Washington. Visit her at ToniYuly.com

About Kevin O'Brien
Before his thrillers landed him on the USA Today and New York Times Bestseller lists, Kevin O'Brien was a railroad inspector. The author of 23 internationally published thrillers, he won the Spotted Owl Award for Best Pacific Northwest Mystery. His work has been translated into over a dozen languages. Press & Guide said: "If Alfred Hitchcock were alive today and writing novels, his name would be Kevin O'Brien." Kevin's latest nail-biter is a serial-killer thriller set in Seattle during World War II, The Enemy at Home. He is one of 13 bestselling, award-winning thriller authors contributing to the anthology Nothing Good Happens After Midnight, edited by Jeffrey Deaver. He lives in Seattle, where he is hard at work on his next thriller

About KC Jones
After graduating from the University of Nevada, Las Vegas with a degree in film production, KC JONES returned to the Pacific Northwest to focus on a career in screenwriting before making the leap to novels. When not writing, he can usually be found cooking, playing video and board games, or exploring the local wilderness with his wife. He is the Bram Stoker Award-nominated author of Black Tide.